Mattress Mart has participated in and has been a donation center for the United State's Marines Toys-for-Tots program for over 30 years. For more information, please visit https://www.toysfortots.org/

St. Lukes Church - Partners in Housing Transition
Partners in Housing Transition, operational since 1991, is a non-profit organization that provides basic home furnishings to formerly homeless families, aiding them in turning an empty space into a hopeful home. Families are referred to the organization by several partner agencies including Caring Network, Community Healing Centers, Goodwill Lifeguides, Healthy Baby Healthy Start, Housing Resources Inc., Kalamazoo Probation Enhancement Program, Open Doors, Parent to Parent, Parishioners of St. Luke's, Samaritas, and YWCA's Domestic Assault Program. The support of these partners has enabled the organization to provide furniture to hundreds of families.
Currently, the organization is seeking additional furnishings, specifically:
dressers,
dining tables & chairs
pots & pans
beds, sheets, and towels
lamps
small appliances, and kitchen utensils
The Executive Director of Partners in Housing Transition, Keshia Dickason, may be reached at partners@stlukeskalamazoo.org
Mattress Mart has been proud to work with Partners in Housing Transition for over 15 years, helping Partners to save over $45,000.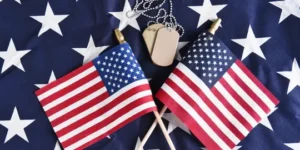 Veterans Helping Veterans
Veterans Helping Veterans has devoted its energy to passionately advocating for the needy and politically under-represented members of the veteran family and is a vocal advocate for the homeless and displaced. 
They help veterans and their families in need and provide assistance to help them achieve sustainabilitty and help end homelessness.
For more information, please contact Larry Bales, Retired 1st Sergent of the Army, and President and Founding member of Veterans Helping Veterans @ (269) 966-5764
Mattress Mart has donated over 50 mattress sets to Veterans Helping Veterans with no plans to slow down.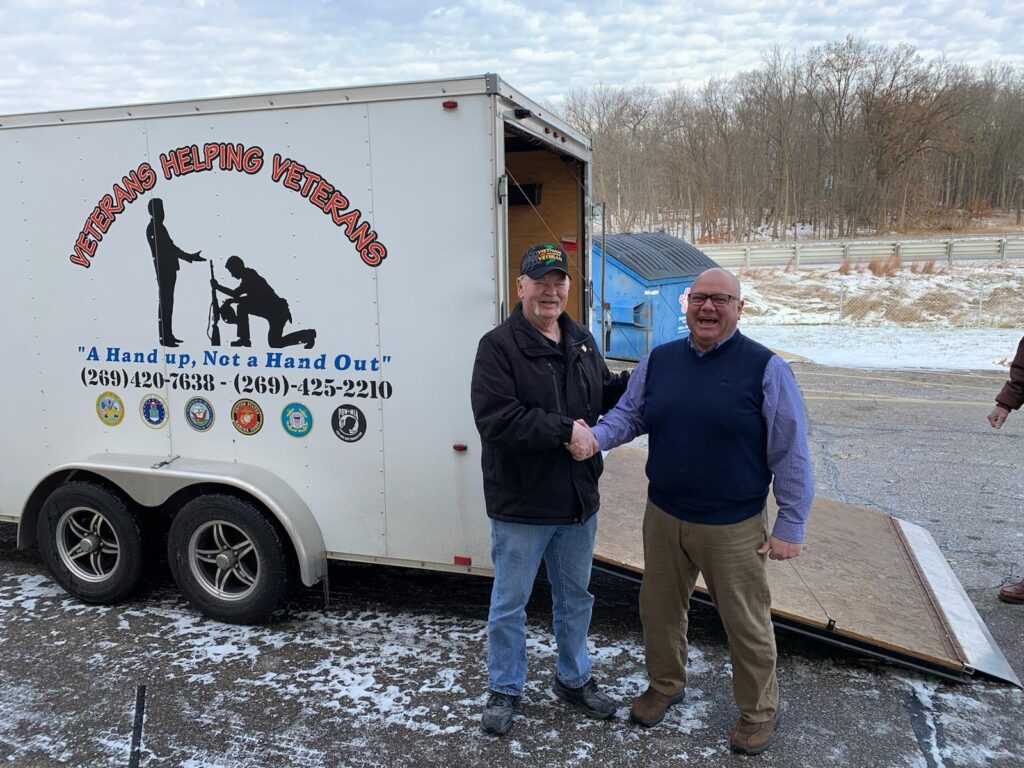 Lunch Team-ups with Kazoopys
During Covid Mattress Mart would regularly partner with local restaurants to donate lunch to hardworking grocery workers in appreciation for their hard work. Thank you, thank you, thank you all essential workers!!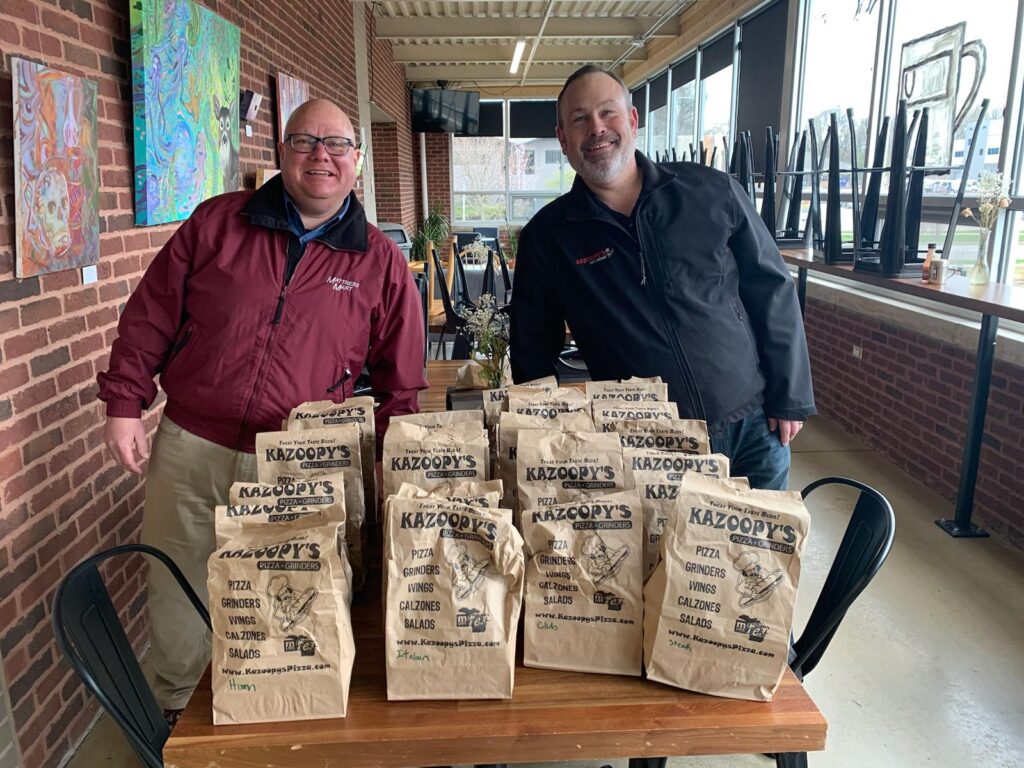 Explore Our


Mattress Collections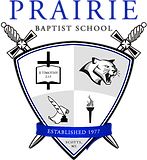 Prairie Baptist Fundraiser Donations
2023 – $300 Gift Certificate donated to school fundraiser
2022 – $200 Gift Certificate donated to school fundraiser
2021 – $300 Gift Certificate donated to school fundraiser
2019 – $150 Gift Certificate donated to school fundraiser
2018 – $150 Gift Certificate donated to school fundraiser
Kalamazoo County Silent Observer
2019 – $300 Gift Certificate donated to help fund silent auciton.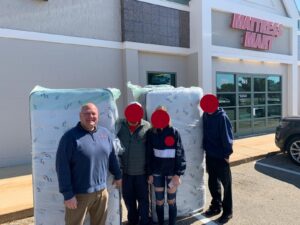 Mattress Mart Helps Victims of House Fire
Losing what you have in a house fire is devastating. Mattress Mart recently donated mattresses to a local family who lost everything in a house fire. We wish this family the best in getting back on their feet and were happy to help in what little way we could by providing them at least a place to sleep while they awaited their new home.